Team
Content director: Eric Brousseau
Eric Brousseau is Professor of Economics and Management at the University Paris-Dauphine. He is the founder and director of the Institutional and Organizational Economic Academy (IOEA), and a former President of the Society for Institutional and Organizational Economics (SIOE). His research focuses on economic governance, market regulation and the dynamic of institutional frameworks. He pays a special attention to the consequences of digital technologies and the Internet on governance issues.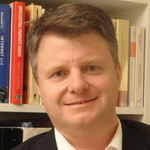 Project Coordinator : Antoine Cazals
Antoine Cazals is a post-doctoral fellow within the Governance and Regulation Chair. His research analyses interactions between economic and political institutions, and their effects on economic development. More specifically, it empirically investigates how institutions and regulatory systems affect political behaviors and public policies, such as international cooperation and public finance. Antoine holds a PhD and two masters from the Center of Research and Studies on International development (France)..
Project Manager : Marie-Hélène Caitucoli
Marie-Hélène Caitucoli is « Déléguée générale » for the Governance and Regulation Chair. She is also co-manager of the Law and Public Management Master, a partnership between Dauphine and ENA. Holder of a PhD in Political Science of Ecole des Hautes Etudes en Sciences Sociales (Paris, Raymond Aron Research Center), specialised in democratic institutions and the question of political legitimacy, she's also graduated from HEC Paris business school and benefits from a mixed experience in both private and public sectors. Her fields of interest are about the institutional design and its impact on both society and economy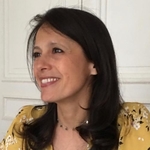 Platform Design: Bruno Chaves
Bruno Chaves is CNRS Engineer in information technology. Currently he is the coordinator of the Governance Analytics (Paris Sciences et Lettres) research project. He is also the coordinator of the Society for Institutional & Organizational Economics and co-coordinator of the Institutional & Organizational Economics Academy. He has a double background in computer sciences and in economics / econometrics.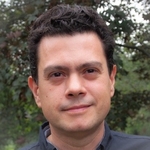 Production and postproduction: Adèle Boutin
Adèle Boutin is an audio visual technician. Specially in production and post production. She's in charge of the editing and post production, of the educational videos in the learn IOE platform.
Acknowledgements
Pôle pédagogie, Service Audiovisuel at Dauphine University :
Samir Bagaoui

Mathieu Le Ray

Aurelien Thome

Ludovic Orneau
Centre d'Ingénierie Pédagogique (CIP) at Dauphine University : cip.dauphine.fr
Interns, Smith College Junior Year Abroad in Paris :
Vina Hu

Ying Qi Zheng
Logo design :
Maria Luisa Rivero : www.marialuisarivero.es
Image materials :
Fotolia : fr.fotolia.com

Depositphotos : fr.depositphotos.com