Team
Content director: Eric Brousseau
Eric Brousseau is Professor of Economics and Management at the University Paris-Dauphine. He is the founder and director of the Institutional and Organizational Economic Academy (IOEA), and a former President of the Society for Institutional and Organizational Economics (SIOE). His research focuses on economic governance, market regulation and the dynamic of institutional frameworks. He pays a special attention to the consequences of digital technologies and the Internet on governance issues.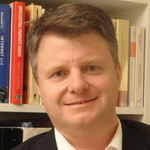 Project Coordinator 1: Nevena Zhelyazkova
Nevena Zhelyazkova is a postdoc researcher at the Governance and Regulation Chair at Dauphine University. Currently she is investigating the independence of regulatory agencies in the European Union and participating in a research project on public consultation texts in the network industries in collaboration with the Governance Analytics team at Dauphine University. Previously, Nevena earned her PhD from Maastricht University in the Netherlands.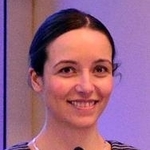 Project Coordinator 2: Emmanuel Lorenzon
Emmanuel Lorenzon is a post-doctoral fellow at the Governance and Regulation Chair. His research lies in auction theory and applied microeconomic theory, especially industrial organisation, with applications to digital markets. Currently, he's focusing on market intermediation in online ad auctions, on the pricing of traffic on the Internet and the strategic management of online platforms. Emmanuel holds a Ph.D in Economics from the university of Bordeaux.
Project Manager: Chiara Caccinelli
Chiara Caccinelli is the program manager of the Governance and Regulation Chair at Dauphine University. Her research interests cover competition and regulation issues in network industries and in multi-sided markets. She holds an MSc in Economics of network industries from the University Paris-Dauphine and an MA in European Affairs from University of Perugia (Italy).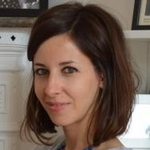 Platform Design: Bruno Chaves
Bruno Chaves is CNRS Engineer in information technology. Currently he is the coordinator of the Governance Analytics (Paris Sciences et Lettres) research project. He is also the coordinator of the Society for Institutional & Organizational Economics and co-coordinator of the Institutional & Organizational Economics Academy. He has a double background in computer sciences and in economics / econometrics.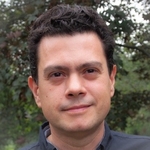 Postproduction: François Blaiseau
François Blaiseau is an audio-visual technician at the Governance and Regulation Chair at Dauphine University. Currently his main project is the editing and post production of the educational videos in the LearnIOE platform. Francois is a third-year student in Editing and Directing at The International Film School of Paris (EICAR).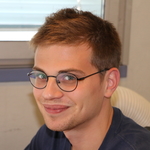 Acknowledgements
Pôle pédagogie, Service Audiovisuel at Dauphine University :
Samir Bagaoui

Mathieu Le Ray

Aurelien Thome

Ludovic Orneau
Centre d'Ingénierie Pédagogique (CIP) at Dauphine University : cip.dauphine.fr
Interns, Smith College Junior Year Abroad in Paris :
Vina Hu

Ying Qi Zheng
Logo design :
Maria Luisa Rivero : www.marialuisarivero.es
Image materials :
Fotolia : fr.fotolia.com

Depositphotos : fr.depositphotos.com